You Can
Make a Difference
Maybe you have ideas that would help our cause? Would you like to get involved by helping us with our fundraising efforts? We invite you to join our Charity to end baby abandonment today.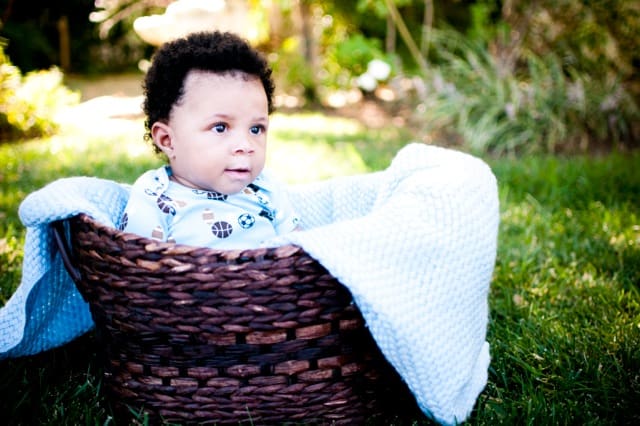 Help Birthmothers and Babies Have
Better Lives Through Our Charity
Project Cuddle created an educational video, the "Believe Campaign", starring celebrities such as John Stamos, Denise Richards and Kristin Davis, and is available to all schools counselors and health clinics nationwide. Our goal is to spread awareness on how we can help, even if they're considering using the "Safe Surrender" laws.
Our flexible 20-45 minute presentation educates students on the alternatives to baby abandonment while empowering each student to reach for their goals.
(For more information on booking your school for an assembly, please Contact Us.)
Our flexible 20-45 minute presentation educates high school and college students on the Believe Campaign video and helps to empower each girl or woman virtually via Zoom. (In-person lectures are currently unavailable)
(For more information on booking your school for an assembly, please Contact Us)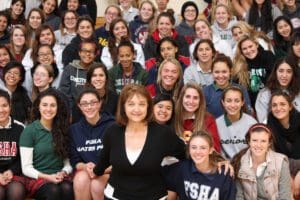 Donate to keep our toll-free Crisis-Hotline running. Note: We are a Volunteer driven charity.
Donate your vehicle, property, homes, estates, stock, etc. (All donations are tax-deductible.) You can contact us via [email protected] in order to process wonderful donations such as these.
Please check with your HR Department and see if you have an Employee Giving Campaign set up. If so, you can donate $1 dollar or more per paycheck to Project Cuddle (you won't even miss it, & you'll be a HERO!)
If your company does not have such a program, or we're not on their approved charity list, please have them view the link below and they can contact Project Cuddle to set something up.
Grants are essential in keeping our mission alive. You can check with your local businesses, clubs, churches/synagogues, and local government offices for potential grants and let us know. (Please fill out and submit the Volunteer Application to the right, before moving forward with this)
There are a variety of ways to help fundraise for Project Cuddle. Whether you decide to throw us a bake sale, or use crowdsourcing sites such as GoFundME, there is always a way for you to fundraise. 
Another way that is extremely fun, to help raise awareness and supplies and much needed funding for Project Cuddle Birthmoms is to hold a virtual baby shower. The hostess of the virtual, (or in-person-depending on Covid), baby shower sends out the invites and asks those friends to invite one extra person, to help raise awareness of the cause. At this event each person purchases a gift card (Target, Walmart, Amazon), baby outfit(s), clothes for the Birthmom, or lightweight baby gifts that can be mailed to Project Cuddle. Those gifts will be distributed as needed.
During the baby shower the guests will watch a special video discussing Project Cuddle, that they will find tear jerking. Then the attendees of the baby shower will have a virtual meet-and-greet and a Q & A with the Founder & CEO Debbe Magnusen- "The Baby Saver" 
Please fill out & submit the Volunteer Application below and feel free to include Funraising ideas to help Project Cuddle.
Project Cuddle is always in desperate need for volunteers! No matter where you're located Project Cuddle can use your help!
Fill out a volunteer application today!
Project Cuddle is always in need for Volunteers and Interns across the country! No matter where you're located Project Cuddle can use your help! If you're interested please fill out a volunteer application and mail it in today, with a copy of your photo ID!
-Volunteer Application page needs to actually link to a volunteer application page. (the volunteer application page should NOT have them list their SSN)
Help spread awareness about Project Cuddle!
High Schools
Colleges/Universities
Pregnancy Clinics
Planned Parenthood: For those women/girls who are too far along, or can't go through with it; they can contact Project Cuddle for help, and since Planned Parenthood would appreciate knowing there was somewhere to send these girls/women, it would help them as well.
Debbe has spoken nationally and internationally, and she will speak for symposiums, conferences, national conventions, as an inspirational speaker leaving each member of the audience feeling good about what they can do to help, how they can better the world around them. Each member of the audience is sure to leave feeling good about themselves!
Hotline operators are directly involved with the girls and women that call our crisis hotline. A tender heart and a patient listening ear are critical for this particular position. All operators receive special training to ensure each call is handled with compassion and understanding.
You can make a difference in a birthmother's life and become our next crisis hotline operator.
We understand that people might not always have spare funds to donate but are still wanting to contribute in some way. Project Cuddle has a huge demand for office supplies & baby supplies. We will gladly accept the following donations:
Gift cards can be sent for Staples or Office Depot, to go towards office supplies and ink.
Or office supplies like reams or boxes of paper, or postage stamps, can be purchased
online through you and shipped directly to Project Cuddle.
We recommend gift cards to Target, Walmart, or Amazon due to expenditures of shipping items to us and then re-shipping to the girls/women in need. Otherwise lightweight baby clothes are appreciated if you prefer to purchase items.
Target, Amazon, & Walmart gift cards are greatly appreciated and most often used for Birthmom's who have nothing
Postage is always needed for sending out donation requests, letters to Birthmoms and Rescue Families, Donation receipts, and so on.
Donations can be mailed to
Project Cuddle at:
2973 Harbor Blvd #326, Costa Mesa, CA 92626
To have a large home or property donated, that can be used to create The Cuddle House. If this is put in your will, that would be great, or if you have an extra property you're willing to donate now, we could always create the title of the property to be ex: The (Jane Doe) Project Cuddle House (in honor of you or a loved one that passed).
This is needed so that we have the girls/women safe and in one place during their pregnancy instead of motels, etc, and would allow us a place to educate these girls/women to help them plan for their future and better their lives.