Thank you to our sponsors
Project Cuddle is a Little, but MIGHTY 501 (c)(3) non-profit charity. A Volunteer Board of Directors oversees the organization, which Debbe Volunteers to run on a day-to-day basis with the assistance of other Volunteers. Your generous donations are always appreciated and help Project Cuddle save more babies from the fate of abandonment, and keep their mothers from breaking the law.
"No babies deserve to die before having a chance to live"
-Debbe Magnusen- "The Baby Saver"

Empowering, emotionally supporting, providing resources and shelter for pregnant girls and women in crisis or denial, "pregnexia". Many find themselves victims of rape, drug addiction, incest, sex trafficking, as well as those that have already had a child and have been threatened with being kicked out of their homes if they get pregnant again. Others are already homeless and struggling just to get their next meal or find a place that's safe to pitch their end.
No matter the needs of those who call, we're simply here to help and NEVER judge!
We've educated girls and women on the importance of prenatal care. It's helping them to move forward and not have to look back in the rear view mirror in a negative way. Whether they choose to give the baby up because of the situation of the pregnancy or the trauma of the pregnancy or they choose to raise their child and need education and support on how to make that happen, Project Cuddle is there to help.
We've helped women or girls do anything from getting their GED, drivers license, even tutors if needed, and we have encouraged many to strive to get their college diplomas, and some have even gone off to serve our country in the military.
We've always been so proud when we've received updates of success stories like, copies of diplomas, pictures of weddings, hearing about their first jobs as RN's on the frontlines, and receiving copies of report cards from their little one. We've even been given stories of those little ones growing up and moving forward in their lives as a teacher, or even becoming parents themselves.
Project Cuddles' goal is to educate girls and women that if they become pregnant there is NEVER a reason to hide their pregnancy or abandon their newborn baby...or worse. That's why we created the Believe Campaign video/dvd, that you can view on the Homepage of this website.
Encouraging prenatal care and providing healthy, safe, and legal alternatives to baby abandonment.
"We help each girl and woman know she is not alone and we will be there to hold her hand and get her across the bridge safely to the other side. She can walk away with her head held high knowing she can be proud of the choices she made both for herself and her baby." - Debbe Ann Magnusen -"The Baby Saver"
Project Cuddle, Inc. is the result of one woman's crusade to help prevent infants from being abandoned. She wasn't even aware of the reason why she was so obsessed with this issue since she was the age of 8. At that age, Debbe Magnusen was taken to an orphanage in Mexico where she held a bowl and flashlight while her father, Dr. Richard Pyle, a dentist, pulled the teeth of the orphans. She remembered thinking on the way home back to Newport Beach CA, that someday she wanted to help stop babies from being abandoned, but she wasn't sure exactly why she felt this desire so strongly. But she would learn in the future...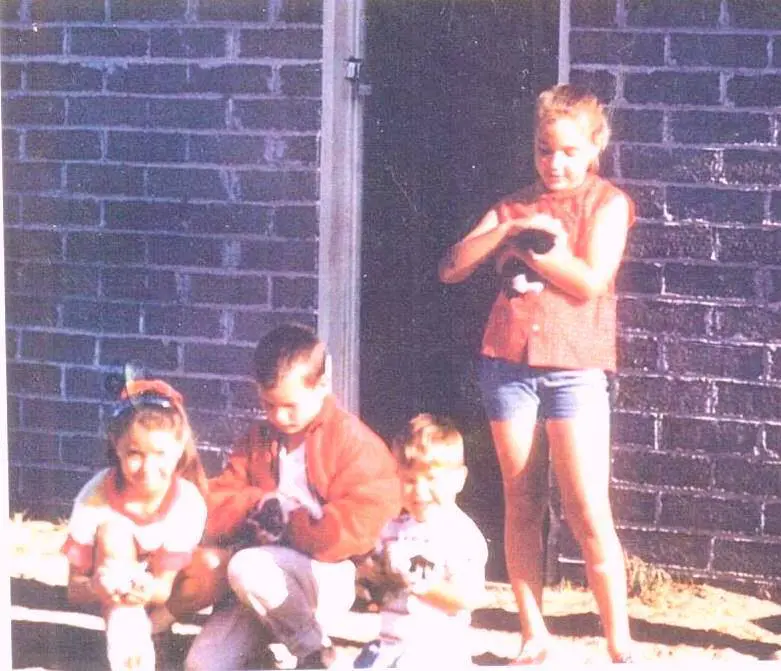 At the age of 58, after creating Project Cuddle's Crisis Hot-Line and saving over 600 babies, Debbe started her fourth book "The Baby Saver". One day she asked her mom, Scotty, while sitting on the edge of her hospital bed, "Mommy, why am I so obsessed with abandoned babies?" Her mother put her finger to her chin, looked up at Debbe, and said, "Maybe it has something to do with that dirty, homeless man who was looking for food on the heap of trash right outside the orphanage…" Debbe then put her hand out and said, "Wait, Stop! I know the rest!". She then relayed her memory of sitting at the little white table, eating raccoon stew with the orphans and remembered hearing the bell outside the front door clang. The orphans all got up and ran over to the door, and then the woman in charge opened the door, and the homeless man entered the orphanage holding a filthy, screaming, naked newborn, whose umbilical cord was still and placenta were still attached. Debbe then realized she was so traumatized by this memory, that she has blocked it out for 50 years.
Eventually, she fostered over 35 drug-exposed babies while raising two "original model" children. Five of those wonderful little ones were adopted and became part of the Magnusen family. When doing training seminars Debbe has always said, "Drug exposed babies can be wonderful people too. They don't have 5 heads and 4 noses". She's very proud to say that they have all gone on to lead very successful in the careers in industries they are passionate about.
Debbe is the author of books, "It's Never Dull!" and "Don't Abandon Your Baby!", as well a Training Manual on Caring for Drug-Exposed Babies, which covers bonding and improving the control of withdrawal symptoms for drug-exposed babies to make life easier for both the baby and the parent(s) caring for this precious newborn.
She is currently working on her newest book "The Baby Saver", as well as working on negotiating rights to either a series or movie based on her action-packed life of saving babies from abandonment, and helping the Birthmom make a safe and legal choice. Each book shares true and unbelievable adventures of girls/women that kept their pregnancies a secret and babies that were almost abandoned.
Lives have changed because Debbe, Volunteers, as well as those Rescue Families who were willing to step forward and adopt a baby that otherwise could have had a tragic ending. These people have come together to help save babies across the country and into Canada.
In 1996 Project Cuddle's crisis line was created in the corner of the living room of Debbe's home, with the hope of ending baby abandonment. Within 12 hours of opening the 24-hour hotline, Project Cuddle got its first crisis call. A frightened woman who had hidden her pregnancy from everyone she knew was due to deliver any day and had no prenatal care. This woman had been raped and hated her baby, so there was no time to waste. Debbe had only days to orchestrate a safe and legal alternative to abandonment.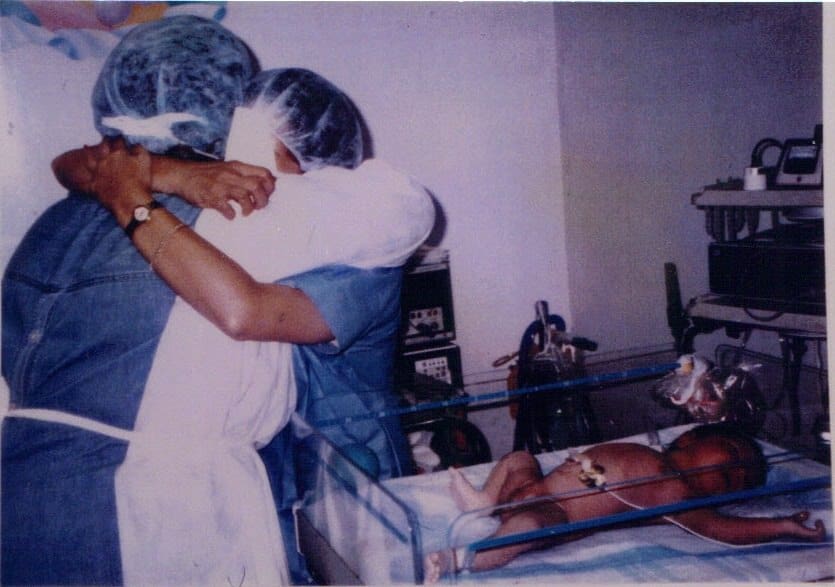 Project Cuddle was able to retain an attorney, a family wanting to rescue and adopt the baby, as well as an OB/Gyn, hospital, & Social Counselor. Debbe coached this woman through the delivery of a beautiful baby girl….Baby #1. To her amazement, the woman stated, "I feel like, for the first time in my life, I've done something I can be proud of."
Not only was a family made and the Birthmom didn't break the law, but we were able to save the government the expense of searching for the woman and then prosecute her if found, as well as the cost for her other child ending up in "the system", and possibly the newborn ending up there as well or...in a burial plot.
Sadly this could have been rescue Baby #199, but because this young teenager knew nothing about Project Cuddle's Crisis Hot-Line this little one did not survive and Project Cuddle ended up not only paying for the casket, the gown the baby was buried in, and the burial plot of this baby, they also arranged for the service and many of their volunteers attended, while the young teen went to Juvenile Hall and eventually Prison.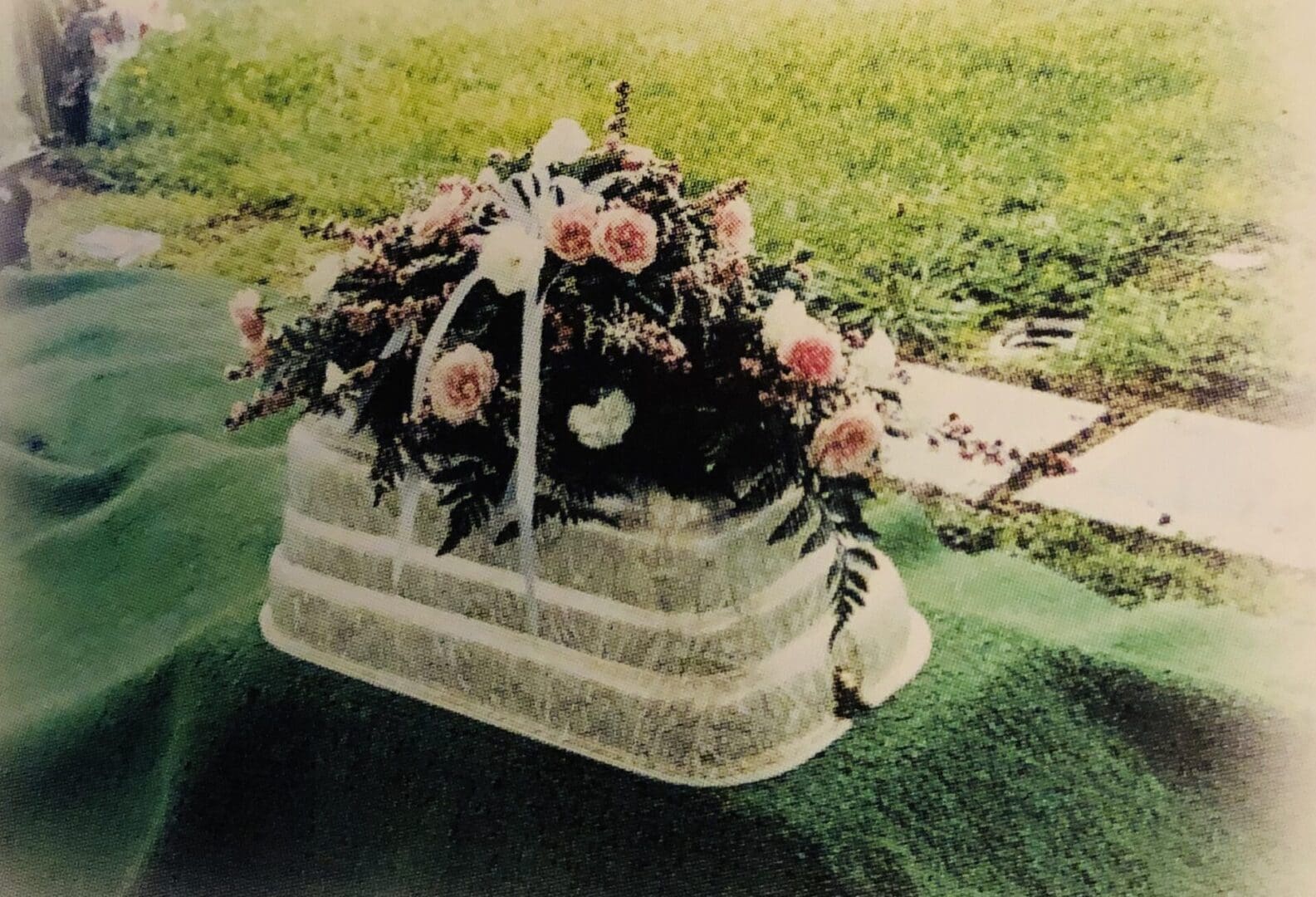 Can you believe that John Stamos "kidnapped" his friend Debbe in a blacked-out limo?
One of the most exciting experiences that John Stamos helped create for his friend Debbe Magnusen- "The Baby Saver", was to "kidnap" her in a blacked-out limo, and take her to an undisclosed destination where he and Oprah surprised her at Disneyland with almost 200 of the newborns she had rescued from all over the country, including the newest rescue that was only two weeks old at the time. To see this exciting video, please click HERE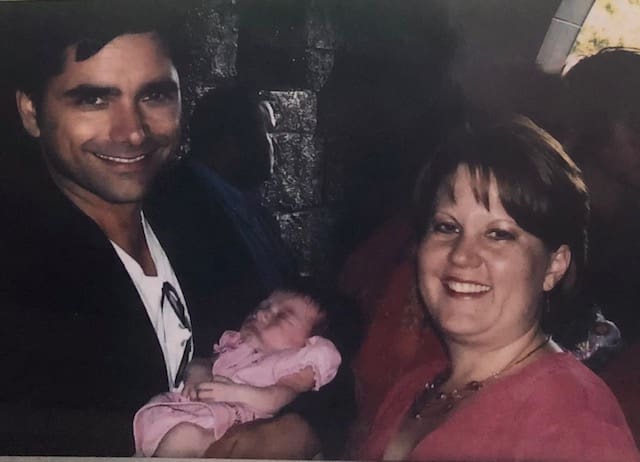 John Stamos, Former National Spokesperson for Project Cuddle for over 15 years, having helped Rescue hundreds of lives, including Baby #569.
Tragically, Babies are being Abandoned Across Our Nation approximately 57 times each day!
Think about it...we have all heard of at least 1 baby that has been abandoned.
(According to a study done by the Denver-based American Humane Association).
Since its inception, Project Cuddle has saved over 850 babies across the United States and Canada, even into the Virgin Isles & Australia, from the fate of being abandoned... or worse.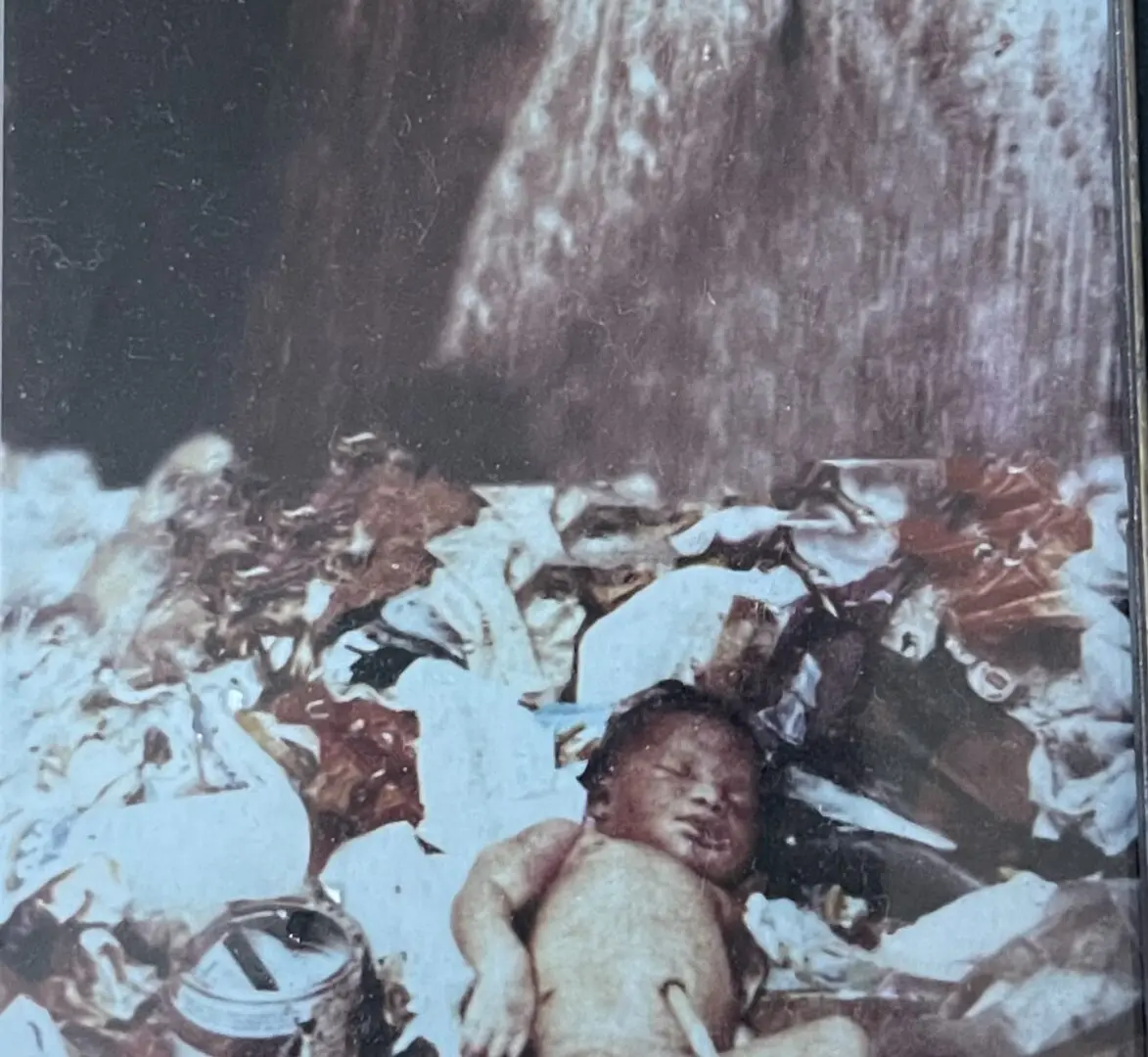 With the help of John Stamos, former National Spokesperson for over 15 years, John and Debbe were Executive Producers on "The Believe Campaign" video project. They created a school DVD that has been distributed to high schools, colleges, universities, and prisons across the nation. Hundreds of more lives have been rescued due to this project.
Check out the video HERE: